About Panorama
Founded in 1972, Panorama began as a tour & travel company. Our mission and vision has always been 'making Panorama belong to the world' to an extent where 'we make the world belong to Panorama' respectively. Essentially, we strive to always provide the best service possible for the world to a point where the world feels connected with Panorama and will need our service to fulfill their happiness. Ever since, we have extended our reach in trying to serve more people beyond tourism by growing into an integrated group of companies, adding transportation and hospitality into our business line. We are passionate, committed, and dedicated to provide excellent services in all areas where we operate.
What We Can Cultivate For You
At Panorama, we believe that everyone has a unique specialized talent that are valuable. Together, we can nurture that talent and grow it together.
We are a multi-generation company and multi-culture, which means you'll meet different kinds of people.
We provide you with career growth and development opportunities.
We cultivate learning cultures, so you will never stop growing.
We value any kind of talents. We will give you time to show it off.
We support work-life balanced.
We have Panorama Awards every year to give acknowledgement and value for your hard-work and achievements.
Explore Our Ecosystem
We may be different, but we all have the same mission.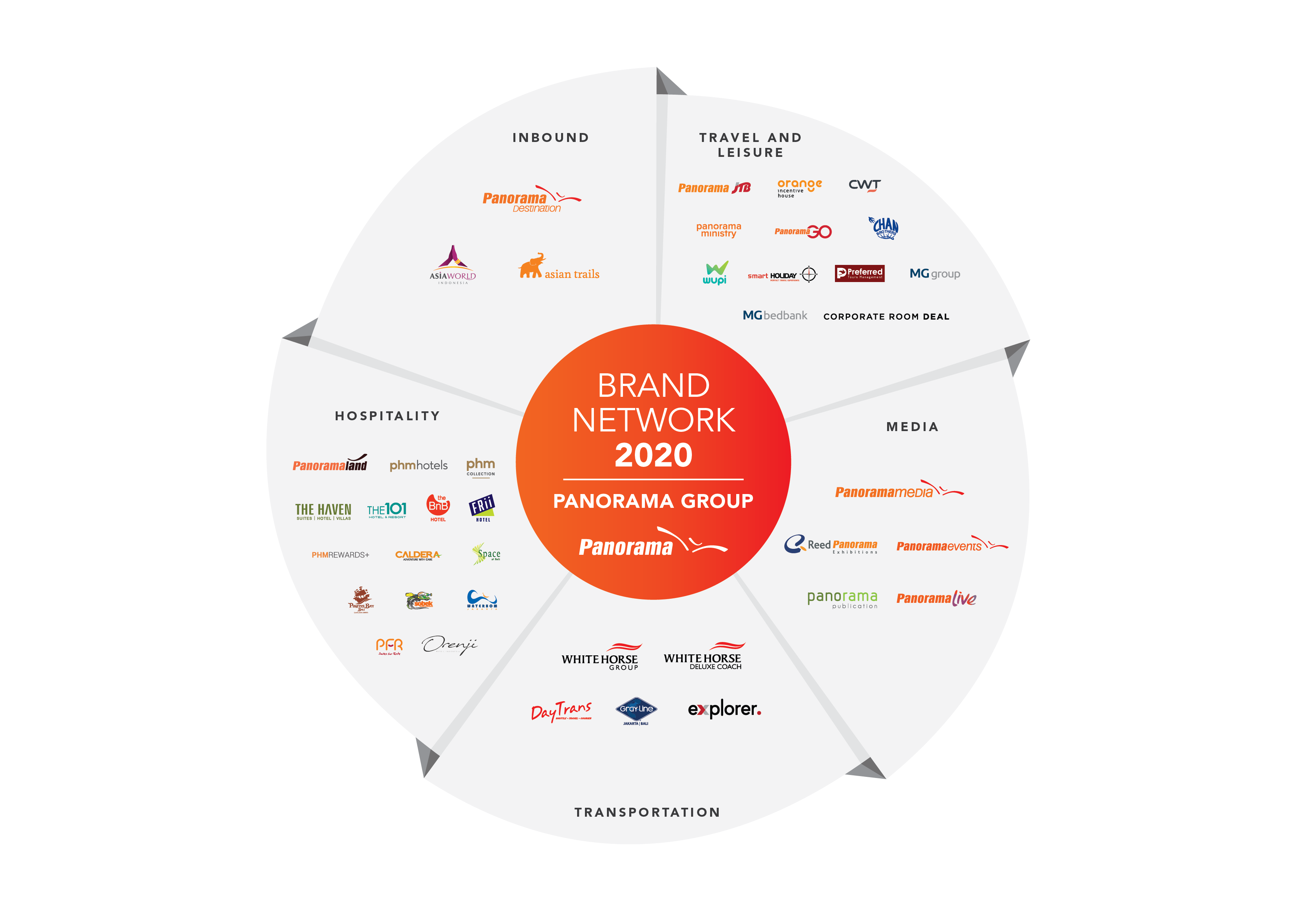 Any Question About Applying at Panorama ?
Our application process system is still under development,
if you have any questions, feel free to contact us at recruitment@panorama-group.com